Mostly Price is in the Top 5  Criteria that Directly Efects the Customer's Decision… There could be too many parameters… These are generally effected by sales channel, brand , brand awerness, design, speciality and functionality of the products.
But you have to remember that every product has price. Competition directly effects the price of the product…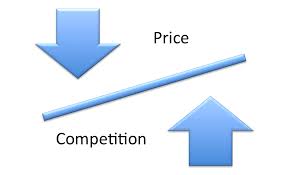 As a retailler , manufacturer or E-commerce there are diffent ways and tactics to generate an added value but at the end you have to decide for the price of the product…
Accourding to Stax Inc reaserch we are also sharing some results…You could find the orginal article from this link 
Overall, price/cost of ownership remains the most influential decision driver, with nearly half of the respondents considering it as one of the top three factors for selecting a product or service. Of those, 18% selected price most important factor.
As a retailler , manufacturer or E-commerce you need to have a pricing policy… Making it effectively you could use some tools like EPA 
Your pricing policy direclty effects your sales, margins and turnovers…